Romantic Boat Champagne Cruiser
Request a free quote
Champagne! Cruise & celebrate your visit to Amsterdam in style while you enjoy your bottle Champagne which is included in the price. Welcome a board this Authentic Amsterdam Saloonboat.
Open your bottle of champagne, relax and enjoy. Experience the canals and Amsterdam in a private setting while cruising this completely restored 1921 Amsterdam Saloonboat. The ship has a sliding roof at the back, really nice when the sun comes out.
Because of the smaller size this authentic and stylish canal cruiser can get to places where others don't easily come.
Let yourself be surprised and enjoy all that this boat and captain had to offer.
Ps. Thinking of of a romantic proposal on the canals? Book this champagne cruiser :), we will create a truly memorable cruise.
We love what we do...
Request a free quote
Largest selection of boats in Amsterdam
Lowest price guarantee
Including captain
Free boarding in the centre of Amsterdam
You will receive a free quote within 24 hours
100% electric boat
Max 6 people
Has a roof
Toilet on board
Boat is electric
Music available
Heater on board
Open back deck
Catering possible
Other recommendations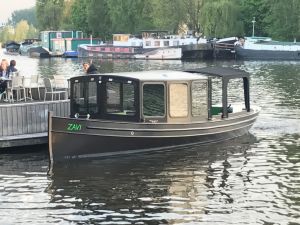 Classic boat
Zavi
€ 160 per hour max 12 people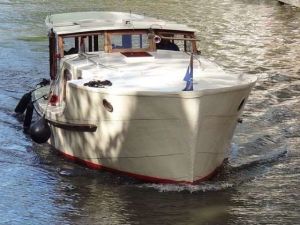 Classic boat
Britannia
€ 175 per hour max 12 people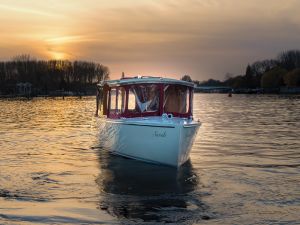 Classic boat
Sarah
€ 169 per hour max 12 people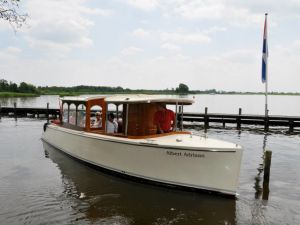 Open boat
Sarah
€ 169 per hour max 12 people