Rent a boat in Amsterdam (Covid-19)
What is allowed on the water? Updated 17th of Seotember 2021
Since the press conference of 2nd of February we are not allowed to sail any boats till the 5th of June 2021.
Possibilities after the 25th of September 2021:
Starting from 25th of September it is allowed to sail through the Amsterdam canals again without any limitations. We do not have to obey the 1,5 meter rule onboard.
- Largest open boat has space for up to 60 persons: Open boat
- Largest classic boat has space for up to 100 persons: Classic boat
- Largest 'big' boat has space for up to 500 persons: Big boat
Measures Covid-19
There is always a disinfectant hand gel available for guests
Bookings are made by reservation through our website
All boats are cleaned according to the regulations (tables, armrests, seats and bar).
Each boat is arranged with 1.5 meters between the seats
You will be assigned a place by our staff
No hands are shaken when getting on and off
You may only come on board if you are healthy and free from fever, (mild) flu or cold complaints
1) Package for small groups: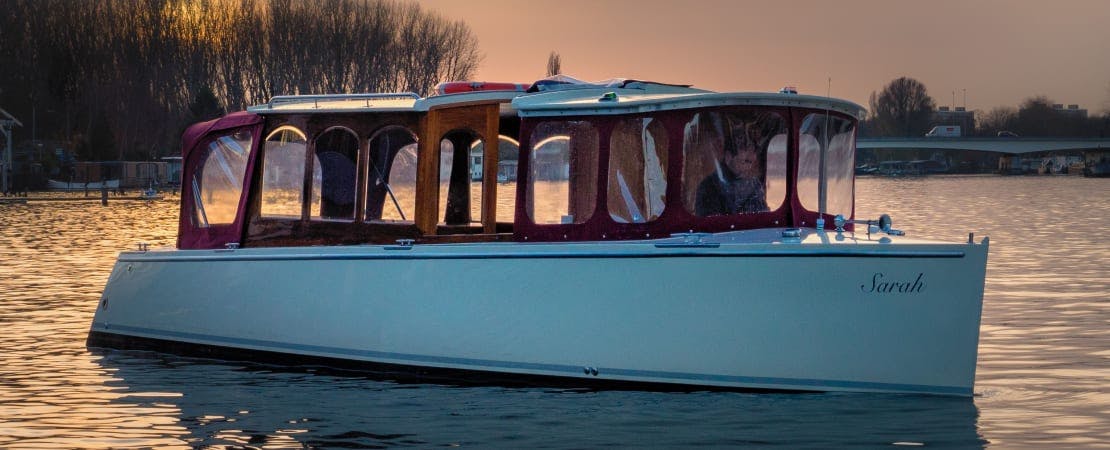 2) Boats suitable for larger groups:
A large boat with enough space and therefore 1.5 meters can be guaranteed. (Maximum of 32 people)