Saloon boat "BlueInGreen"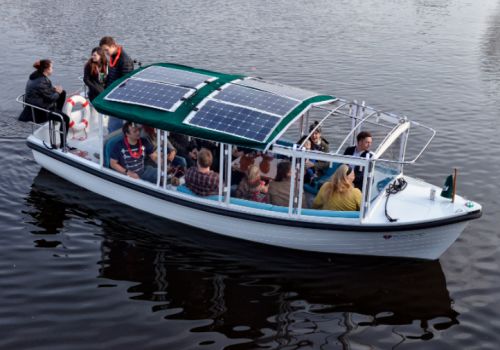 Make reservation
See the canals of Amsterdam in style! Why would you take a bus if you can get a limo?
The Blue in Green offers a luxury tour. This is a solar-powered and covered ship, featuring a retractable roof - perfect for all weather conditions.
Our Duffy boats are custom built and imported from the US. Just perfect for the canals of Amsterdam.
Details
Max 10 people
Has a roof
Toilet on board
Boat is electric
Music available
Heater on board
Open back deck
Catering possible
Corkage rate € 0.00