Open boat The Liverpool
Request a free quote
The Liverpool Boat is a cozy navy rowboat converted into electric boat for small parties on the canals in Amsterdam.
There is capacity for up to 20 people. The boat is so silent that it looks like you can sail through the canals!
This ship is operating with a Waternet operating license. 100 euros per hour on monday, tuesday, wednesday and sunday, 175 per hour from thursday to saturday. Sail On!
Request a free quote
Largest selection of boats in Amsterdam
Lowest price guarantee
Including captain
Free boarding in the centre of Amsterdam
You will receive a free quote within 24 hours
100% electric boat
Max 20 people

€ 175 per hour (inc. VAT)

Has a roof

Toilet on board
Boat is electric
Music available
Heater on board
Open back deck
Catering possible
Other recommendations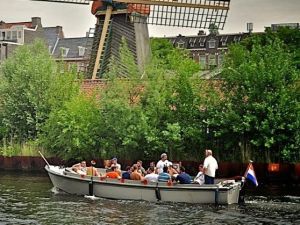 Open boat
Hugo
€ 160 per hour (inc. VAT) max 20 people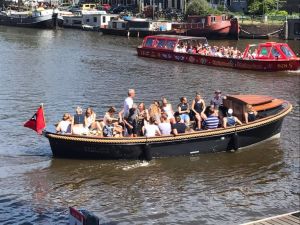 Open boat
Naut
€ 197 per hour (inc. VAT) max 25 people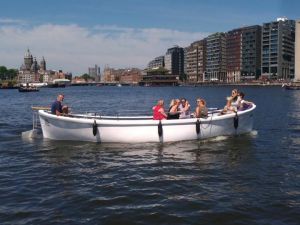 Open boat
Simon
€ 145 per hour (inc. VAT) max 20 people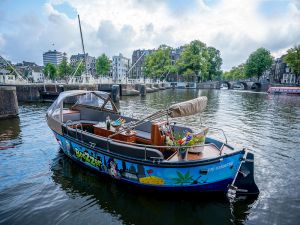 Open boat
Boozzer
€ 175 per hour (inc. VAT) max 20 people